Looking After Your Pet During the Moving Process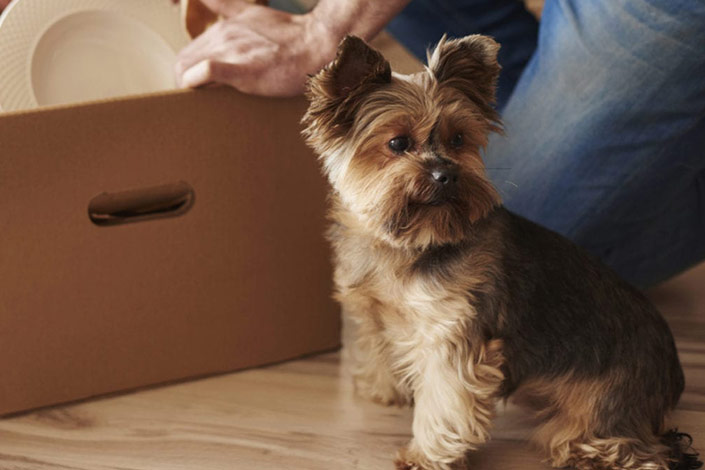 Moving house with pets can be stressful for everyone involved. Your pets don't have the luxury of knowing that they're going to a brand new home and can become very upset during a move. Even using a professional removalists probably won't help you too much here.
Fortunately, there are plenty of things that you can do to make the process easier for both you and your pet. As long as you're organised properly before moving day, there shouldn't be any issues.
Consider the following before moving house with a pet:
Keep Your Pets In a Quiet Place Away From Noise and People
The moving process can stress your pets a lot, especially if they've lived in the same house their whole life. It's therefore extremely important to make sure that you look after them on moving day.
The most important thing is to keep them in a calm, low-stress environment where they can relax on their own. For example, you could keep your pets in a quiet room at the back of the house while everything is being moved. This will reduce the amount of noise and people that they're exposed to, and should really help them stay calm.
Get Your Pets Used to the Car
Although you might not realise it, car journeys can be extremely stressful for pets. Sure, some dogs love going for a drive, but the vast majority of animals actually hate it. You can make moving day easier on your pets by getting them used to riding in the car. Think about taking them for short drives in the few weeks before.
When it actually comes to moving day, you can help keep your pet calm by placing a towel or blanket over their carrier. Make sure you don't release them outside when you arrive, but instead introduce them slowly to their new home.
Carry a "Pet Box" With You
It's a good idea to keep your pet's needs in mind when you're packing your house up. One thing you can do is create a small "pet box" which contains everything they could need on moving day and the few days after. This will prevent you from having to search through boxes to try and find medication or food.
There are a few different things you could put in your pet box. Consider including a couple of days worth of food and medication, along with their usually food and water bowl. On top of this, you could pack their favourite bed or blanket, toys or anything else you think might help them adapt to their new home.
Final Word
Having a pet just makes the moving process that little bit more difficult. Some pets are very sensitive to change, so it's important to look after them every step of the way.
For starters, you should keep your pets in a calm, quiet room away from noise and people during the move. Get them used to riding in the car, and allow them to take their time to discover your new property. And finally, think about packing a "pet box" with a few essentials.