How to Spruce Up Your Home for an Open Home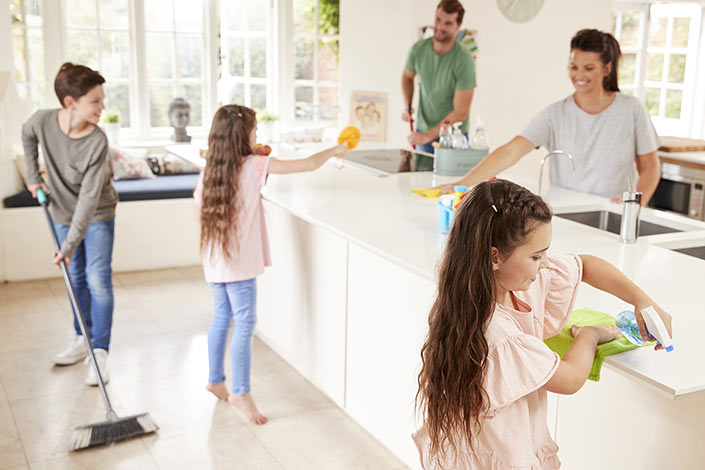 Around half a million homes are bought and sold in Australia every year, which means most people you meet in life will have at least some experience with the property market. According to residential and commercial cleaning experts Gleam Clean, what many people struggle with, however, is the best cleaning and 'sprucing' process for an open home. How do you make your property look as attractive as possible to prospective purchasers? Read on to find out.
Focus on the Kitchen and Bathroom
Kitchens and bathrooms can make or break a property deal. They tend to cost the most to renovate, and can dramatically increase or decrease your property value. Therefore, if you're going to put some effort into cleaning, then don't skimp on these areas.
Scrub your kitchen from top to bottom, including appliances, and don't be afraid to get your hands dirty with the oven, too. While it sounds a little cliche, a little bit of baking before the open home can offer an unbeatable aroma for visitors.
In the bathroom, opt for that "less is best" approach. Get rid of the cemetery of empty shampoo bottles in your shower tray, and polish any stainless steel until it's hotel quality. Get the whole family involved in the cleaning process because, as they say, many hands make light work.
Declutter
Cleaning is an integral part of making your property look inviting for an open home, but it would be hard for home buyers to see your sparkling-clean bench top underneath a pile of unopened mail.
As you are bound to be holding a few open homes in your efforts for a sold sign, it's worth buying a few plastic tubs and filling them with items that look like clutter. Label a bin for each room of the house, so that you can quickly put things back in place once the last visitors have left.
Be an Outsider
You're in your home every day, which means you're not likely to notice all its imperfections. They become something that you're used to and don't need to address. Someone who hasn't seen your house before will notice all those small things.
Grimy and dirty spouting will need to be addressed, as will anything broken or loose on the inside and outside of your home. Fix dripping taps, blown light bulbs, and anything that might set off alarm bells for someone who wants to call your home theirs.
Presentation is Everything
You could spend half the day with cleaning sprays, scrubbing your house within an inch of its life, but is the property well-presented? Do the rooms flow nicely, with no bulky furniture to block entrances? What about child and pet toys all over the house, are they put away?
Other points to consider are whether the rooms in your home are well-lit and the floors are clean. If you have rugs, consider putting these away as they can make rooms appear smaller.
There is a lot to do when the time comes to sell your home, but cleaning, clutter, and presentation should be at the top of the list. Focus on these points above, and you may just find you sell your property quicker than you thought.