What Sort of Flagpoles Should I Be Using?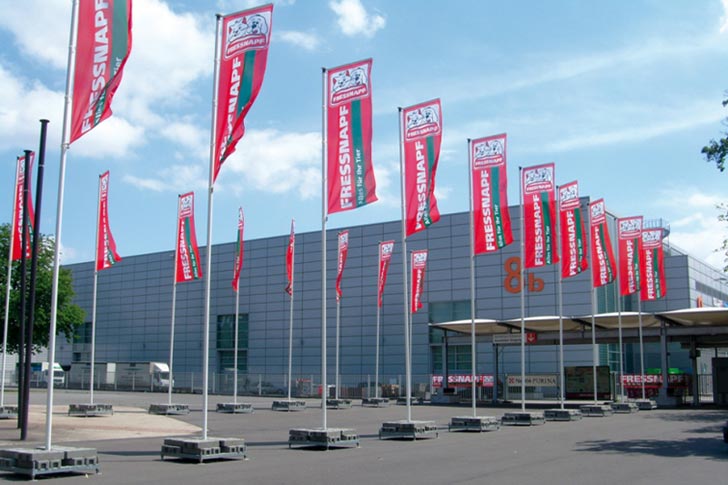 People throughout Australia and the world are including flagpoles in their outdoor design every single day. Flagpoles are versatile, can be used to display pretty much any flag you want – from that of your favourite sporting team to your country of birth – and they look great as well!
However, choosing the right flagpole for your needs isn't always easy, especially if you're not really sure what you want. Luckily for you, the experts at your local flagpole supply center will be able to help you choose the perfect pole. The following should give you an idea about what sort of flagpoles are on the market, and how you should choose the right one.
Different flagpoles are made from different materials
Traditionally, flagpoles have been made from things like wood. However, the invention and increased availability of more durable materials means that most flagpoles are now made of either fibreglass or aluminium.
Aluminium – Aluminium is the most common flagpole construction material in the modern world. It is durable, corrosion resistant, and it can be powder coated with any colour you would like.
Fibreglass – Fibreglass flagpoles are becoming less common, but they are still available from some retailers. Some would argue that fibreglass is even tougher than aluminium due its hard gel coating. However, fibreglass flagpoles can start to look worn after a few years as the gel coating cracks from UV exposure.
Choose from internal or external lanyards
One of the most important things to consider when choosing a flagpole is the type of lanyard (the rope that raises and lowers the flag) that it has. Basically, there are two main types of lanyards:
Internal lanyards – Internal lanyards are generally used in places where security is important. They are hidden within the flagpole, which means that they aren't accessible to people without a key. Flagpoles with internal lanyards are most often used in public places where security is important.
External lanyards – Flagpoles with external lanyards are generally simpler and easier to use. However, it's important to realise that anyone will be able to raise or lower a flag on a flagpole with external lanyards, which makes them more suited to domestic situations.
How do I choose the right flagpole for my needs?
Choosing the right flagpole for your needs can be difficult at the best of times. Make sure that you consider the following when making your choice to ensure that you get the pole that's best for you:
Material – As noted above, most people choose modern flagpoles, with fibreglass models slowly disappearing.
Lanyard style – Consider where you're going to be placing your flagpole and whether you need (or want) internal or external lanyards.
Size – Lastly, you need to think about the size of your flagpole. Generally, flagpoles come in sizes from 6m to 12m, but it's possible to get smaller or larger poles custom made.
Above all, you need to make sure that you choose a flagpole which blends in with the other features of your outdoor space. Good luck and happy flagpole shopping!